No matter where you go in New Zealand there is always the promise of adventure, and diving is no exception. Dive sites range from stunning colourful reefs to rugged rock drop offs; and from tranquil bays to open ocean. If you are seeking adventure, diversity, and phenomenal marine life then New Zealand checks all of the boxes. With such a wide variety of diving on offer, which spans both the tropical and temperate South Pacific, a matching suite of diving skills and techniques is required.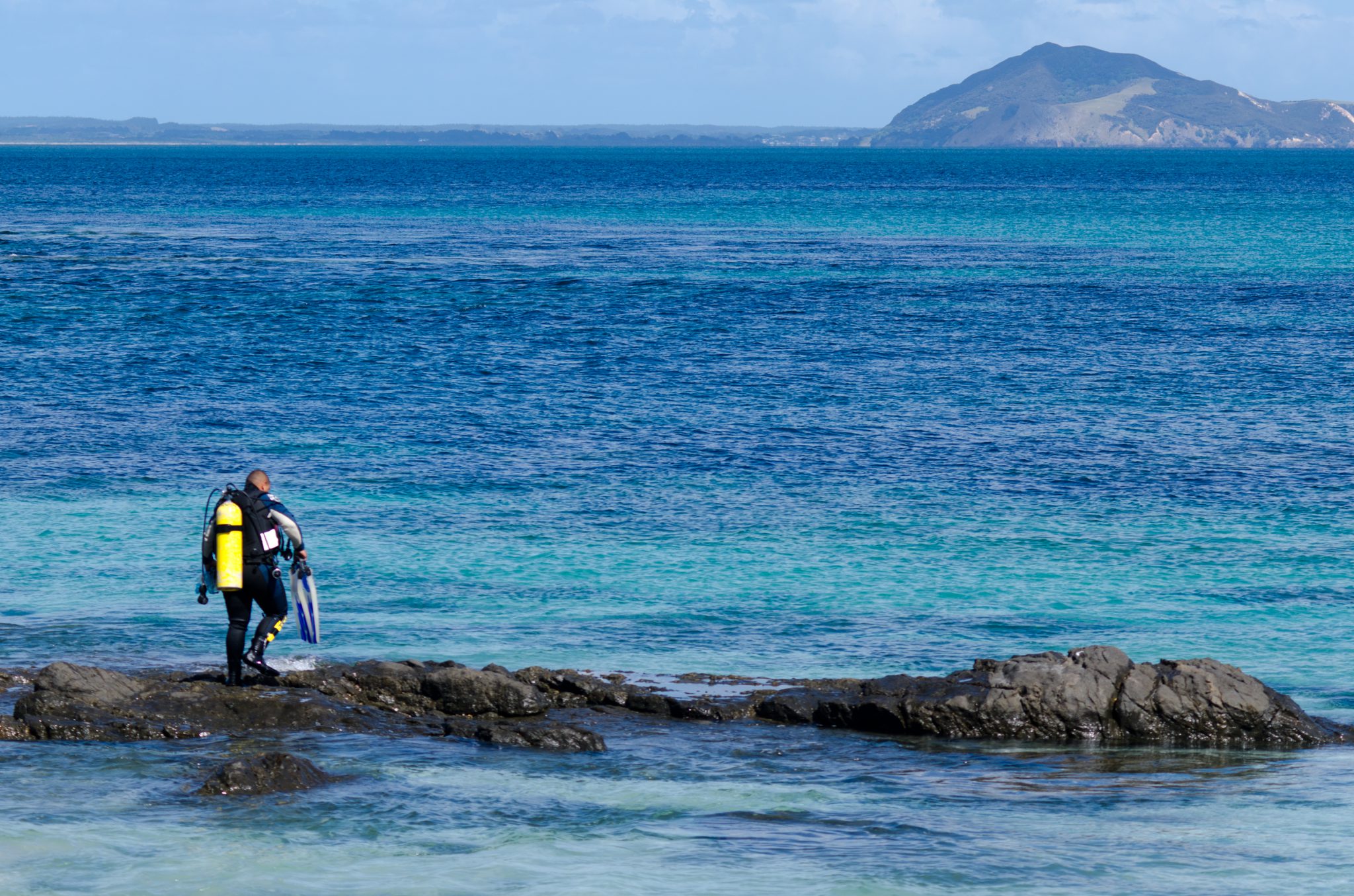 Here are a selection of PADI Specialty Diver courses which will ensure you maximise the range of sites you can visit and enhance your experience in this unique region.
Dry Suit Diver Specialty
If you are planning to dive around the South Island then the PADI Dry Suit Diver Specialty is a must. Milford Sound and Kaikoura are just two of the amazing places you can get your drysuit skills up to scratch. Milford Sound provides an exceptional experience. The sheer cliff faces of Milford combined with the regions heavy rainfall, results in a unique ecosystem to explore where black-coral trees flourish. Kaikoura attracts dusky dolphins, albatross, New Zealand fur seals, and Sperm whales. Water temperatures range from 50°F (10°C) in winter to 62°F (18°C) in summer. If swimming with some of New Zealand's most impressive marine life and majestic sea mammals is on your hit list then a dry suit is your best bet for enjoying the mesmerizing South Island sites that New Zealand has on offer.
Dry Suit diving is a different experience to wetsuit diving and during your course you'll learn about the different types of suits available, how to take care of a dry suit, getting prepared for a dry suit dive, correct weighting, and how to master neutral buoyancy while diving in a dry suit.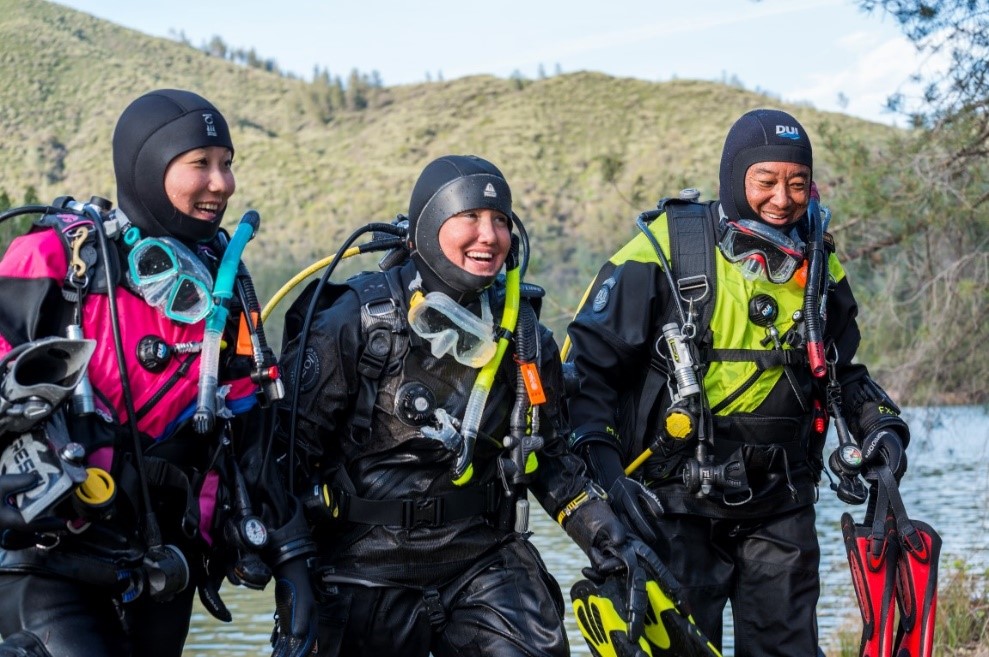 Boat Diver Specialty
New Zealand has some stunning shore diving available, however, if you want to see all that is on offer, you'll definitely need to undertake some boat diving – and in some areas, boat diving is the only way to access the sites.
The PADI Boat Diver Specialty will prepare you for a day out on the water. As well as learning about preparing for a boat diving expedition, you'll familiarise yourself with boat diving terminology, boat diving safety protocols and boat diving entries and exits. Upon completion of your Boat Diving Specialty you'll be ready to set sail and dive into some of New Zealand's finest dive sites!
Wreck Diver Specialty
It's almost impossible to imagine diving in New Zealand and not wreck diving! Some of the most famous diveable wrecks in the world lay off New Zealand's endless coastlines.
The former NZ Navy Frigate Canterbury, F421, sits intact and upright in Deep Water Cove, located in the breath-taking Bay of Islands, the wreck is covered with colourful encrusting life and a myriad of fish species that now call this majestic site home.
The HMS TUI allows for phenomenal penetration dives with purpose cut entry points making the control room, bridge, crew living quarters and engine rooms all accessible.
The famous wreck of the Rainbow Warrior, the flagship vessel from Greenpeace, sits in Matauri Bay. It not only offers divers a historical landmark but a kaleidoscopic underwater playground packed with colourful jewel anemones, John Dory, kingfish, moray eels and crayfish.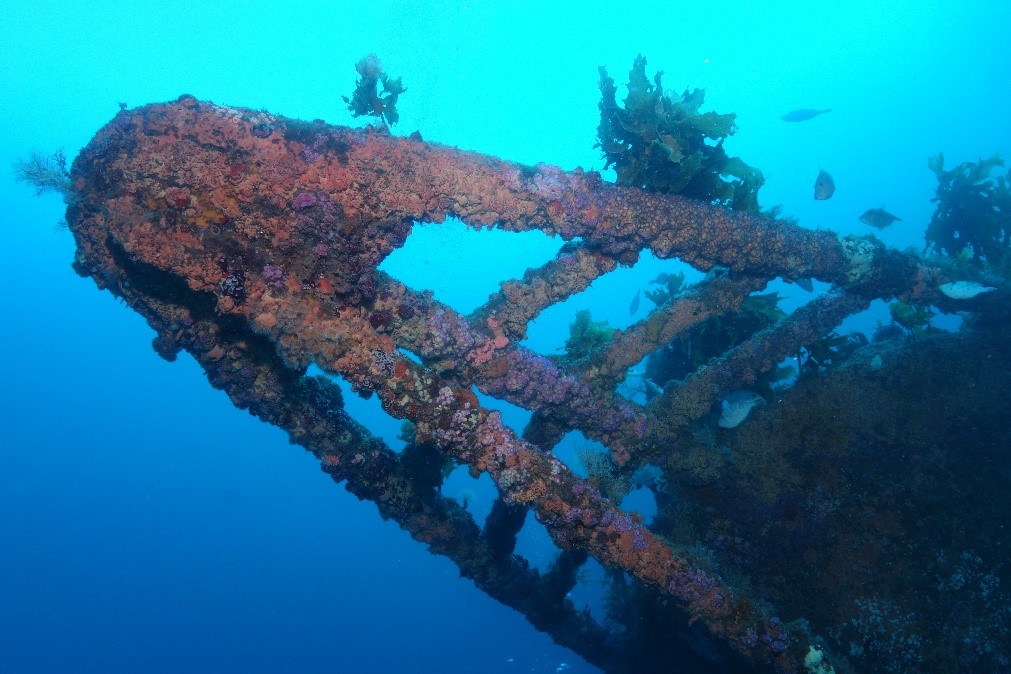 For those who want to dive a 20,000 ton, 576 feet (176 meter) Russian Cruise liner and explore it's ballroom, spiral staircase and chandeliers, the Mikhail Lermontov wreck is one of the world's largest and most dive-accessible wrecks which sank just off Port Gore.
While near New Zealand's capital, visiting the HMNZS Wellington – F69 is a must do dive. This Leander class frigate was decommissioned in 1999 and was scuttled to create an artificial marine reef and a world class recreational dive site in 2005.
Wreck diving is a phenomenal experience and during the PADI Wreck Diver Specialty you'll learn about navigating wrecks, potential hazards, safety protocols of wreck diving and how to plan and make safe penetration dives. Once you've completed your course you'll be ready to explore some of the historic wrecks that lay beneath the surface of New Zealand's waters.
Deep Diver Specialty
The PADI Deep Diver Specialty will prepare you to make dives up to a maximum depth of 131 feet/40 meters. You'll learn about the additional considerations that need to be taken into account when making deeper dives including dive planning, nitrogen narcosis, air supply and decompression factors.
New Zealand has stunning dives at all depths, however, the ability and awareness of how to make deeper dives will mean you are not limited in dive sites. Head over to the Poor Knights Islands after your course and discover the impressive drop off at Landing Bay Pinnacle where schooling mackerel and maomao will leave you mesmerized. Or check out some of the deeper areas around the immense Lermontov wreck.
Night Diver Specialty
Why limit yourself to diving New Zealand during day light hours? As the sun sets some of New Zealand's most impressive critters start to get active – and so should you. Check out the night diving around Matauri Bay where the Big Eye's that hide away during the day time come out to play and crayfish roam free under the cover of darkness.
There are amazing night diving opportunities all around New Zealand with most PADI Dive Centres scheduling regular night diving activities. During your Night Diver Specialty course, you'll learn about night diving planning, equipment, underwater lights, underwater signalling and communication, and how to navigate underwater at night.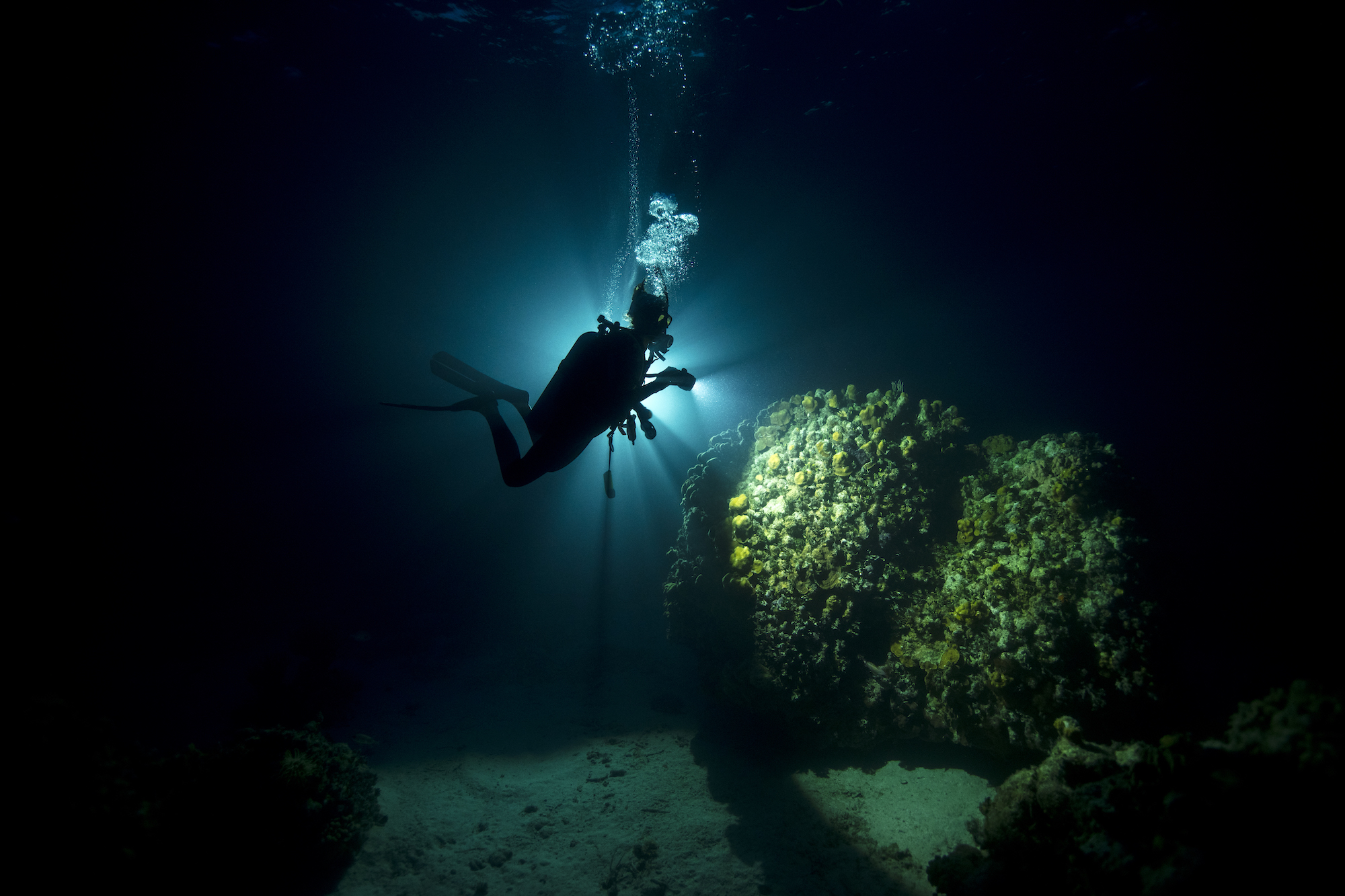 Digital Underwater Photography
Take home images of your dives that will impress even your most seasoned dive buddies! If you want to capture your underwater moments on camera, hone your skills with the Digital Underwater Photographer Specialty. Whether you are taking your first shots underwater or you want to work on capturing brighter colours and enhanced focus, this PADI Specialty will help you to make improvements in a short space of time.
You'll learn the basics of photography together with how the key principles are affected by shooting underwater. You'll take a look at the different photography equipment that's available and what's most suitable for your needs as well as lighting, understanding histograms and composition.
Your Instagram account will never have looked better!
PADI Enriched Air Diver Specialty
Diving with Enriched Air (or Nitrox), means diving with a gas mix of over 21% oxygen (air). By increasing the percentage of oxygen in your tank, you'll automatically decrease the amount of nitrogen. It is the accumulation of Nitrogen in your body that determines your no decompression limits, so less nitrogen means you can stay under for longer while exploring New Zealand's dive sites.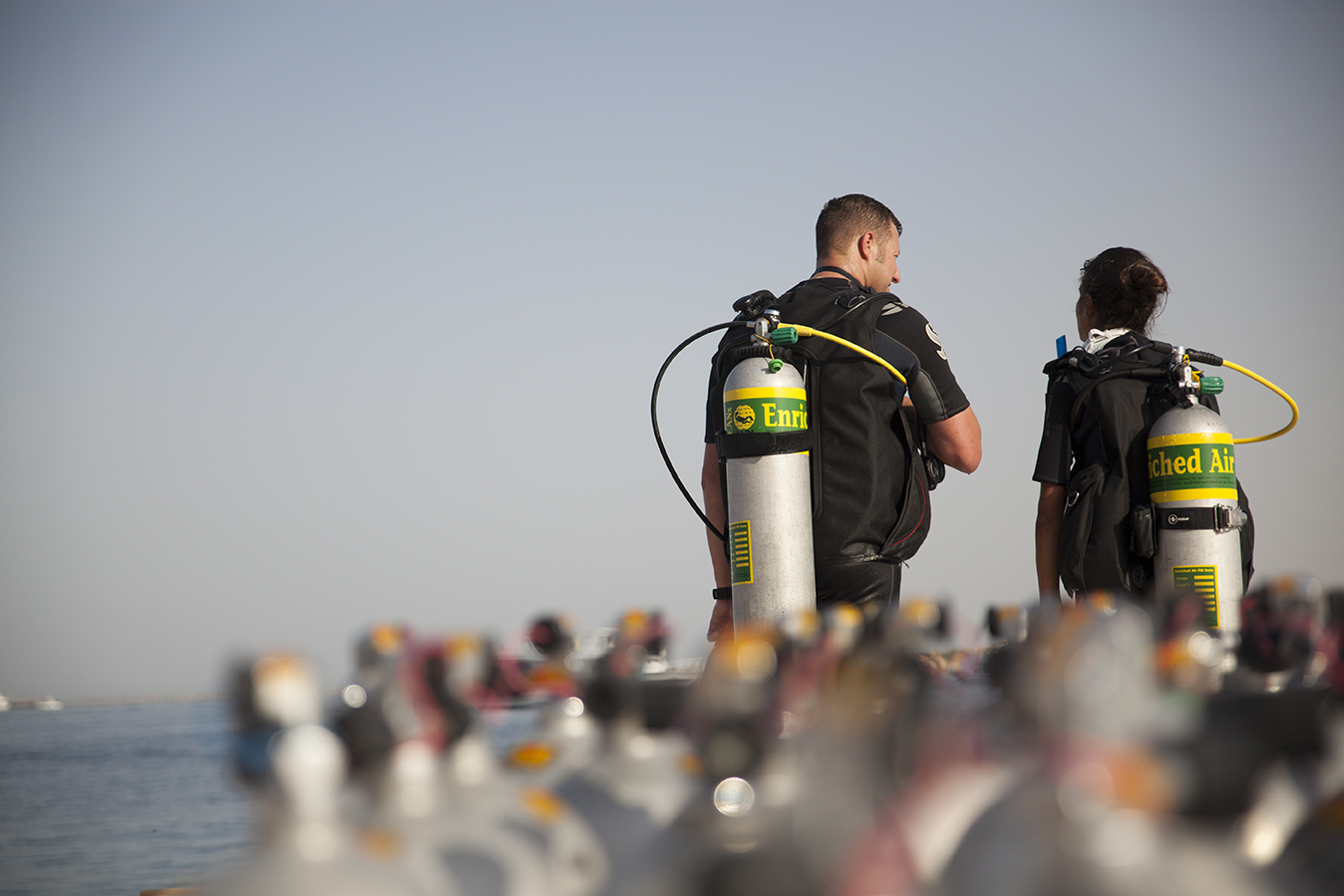 Nitrox diving requires the use of some special procedures and dive planning and this PADI Specialty course is an excellent way of building on your existing skills and knowledge of decompression theory. If you are thinking about venturing into the word of PADI TecRec in the future then this is a required certification. Likewise, if you are considering a future liveaboard trip, on many vessels, a Nitrox certification is a requirement. In New Zealand, it means you'll get to spend longer admiring the stunning seascapes and incredible marine life.
Are you planning to dive in New Zealand? Get yourself prepared by taking your PADI Specialties in advance with PADI's online eLearning program.
https://diveayianapa.com/wp-content/uploads/2020/05/padicdlogo2bw-300x84.png
0
0
ScubaJoey
https://diveayianapa.com/wp-content/uploads/2020/05/padicdlogo2bw-300x84.png
ScubaJoey
2020-09-17 23:38:37
2020-09-17 23:38:37
Best PADI Specialty Courses to Take When Diving in New Zealand