Myanmar, which some still call Burma, is an Asian country that should definitely be on that bucket list of yours! Indeed, nestled between India, China, Laos, and Thailand, the country displays its full colors between traditional cities and a beautiful coastal region. In fact, Myanmar has its fair share of coastline as it is bordering the Bay of Bengal and the Andaman Sea on over 1930km (1200m).
The country was closed to tourism for a long time and is only starting to allow foreigners on its land. Indeed, both in terms of culture and activities, such as scuba diving, Myanmar is mostly untouched and ready to be discovered.
Also, as you may know, lots of travelers have posed the ethical question of traveling to Myanmar. We will not engage in any debate and simply say that for us it's a matter of respect. Respect the country, the people and the nature of the country you visit. This can be done by staying informed on best and ethical practices, activities and habits as a tourist. Plus, in our case, diving responsibly, is what should be done.
In this page you will find practical information to plan a scuba diving trip to Myanmar (Burma):
Myanmar (Burma) Photos
Where to stay?
Myanmar is a very broad and interesting country to visit, but in terms of accommodation, most travelers will go for the big and medium cities. Indeed, Yangoon, Mandalay and Bagan are among the most popular places to find a hostel, cheap hotel or an Airbnb.
In terms of accommodation types, you will have plenty of choices, and often at budget-friendly rates, just like in most Southeast Asian countries. Hotels and hostels are all over the place in the bigger cities, but you will also find lots of guesthouses and homestays in the smaller cities and in the Inle Lake region. Plus, those that wish to could even go camping in lots of places and get the best of Myanmar's nature!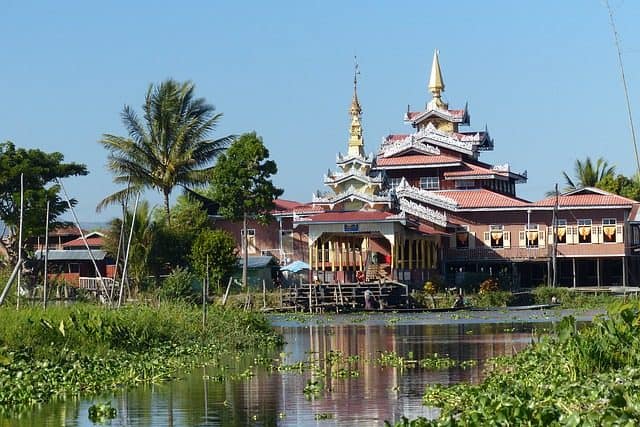 Activities and excursions in Myanmar (Burma)
Myanmar is a country worth visiting to discover it's unique culture and beautiful landscapes. Also, with the offshore islands, such as the Mergui archipelago, being continuously discovered by divers, we can expect Myanmar's scuba diving scene to attract more scuba divers.
The highlights of a visit to Myanmar include visiting lots of stupas and pagodas, tasting local dishes, exploring bustling cities, but also quiet countryside areas. Here's a non-exhaustive list of the best activities to do in Myanmar.
Bagan is known as the world capital of Buddist temples, stupas, and pagodas. Indeed, the old city is a living museum and presents an architecture that dates back from the 11th and 12th centuries.
The Inle Lake area is a must-do in order to visit little authentic villages and get your trekking shoes on!
Rangoon – Yangoon was the capital of the country before it became Nay Pyi Taw. You will love the cultural feel of this bustling city and find yourself discovering a whole bunch of things between the famous Shwedagon Paya Pagoda, the markets and the colonial architecture.
Mandalay is a huge city that many will overlook, but if you choose to stay around for a few days, there are things definitely worth seeing. The Mandalay Hill and all the hilltop stupas around Sagaing are must-dos.
Best time to visit Myanmar (Burma)
Visiting Myanmar is best done when the weather is not to hot as this can get quite uncomfortable in bustling cities. Thus, the best time to visit Myanmar is said to be the winter months, from November to February. On the other hand, this also means that most tourists will visit Myanmar during those months, making it the busiest season with higher prices.
You could also consider visiting Myanmar during the months of March, April and May, which tend to be less busy, but also very hot. The months to avoid would be from July to October as the monsoon will bring heavy rains and could greatly impact your travels with road closures, for example.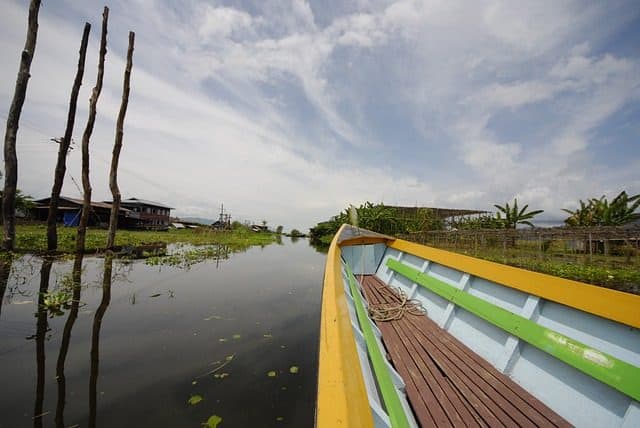 Health and Safety
Health care is reportedly generally limited in Myanmar, both for the locals and the visitors. The health care system in Myanmar has a public and a dual private sector – a non-profit branch and a for-profit branch. In all the cases, it might be hard to find care in English, or with English documentation.
You will find all kinds of hospitals and clinics in Myanmar, but the level of care is at best normal, yet limited in terms of population versus health care practitioners numbers. The country has general public hospitals in big cities such as Yangoon and Mandalay general hospitals.
If you are planning an upcoming dive trip or travelling to Myanmar (Burma), it is a really good idea to invest in travel insurance for scuba diving, because you never know what could
happen and when you might need it (because accidents do happen!). I recommend this diving insurance as they offer worldwide coverage and focus on providing scuba divers a quality insurance and medical assistance service.
Where is Myanmar (Burma) located in the world?
Myanmar is an Asian country located east of India, south of China and to the northwest of Thailand and Laos. The capital city of the country is Naypyitaw, but the largest city and the one you might have heard of is Rangoon (Yangoon). The city of Bagan and the Inle Lake region are among the best-known and most visited places of Myanmar.
Moreover, Myanmar stretches south and occupies, along with Thailand, the northern part of the Malay peninsula. The Bay of Bengal borders the northern coast, while its the Andaman Sea that lies to the south, surrounding Myanmar's offshore islands.
How to get to Myanmar (Burma)?
Rangoon International Airport (RGN) is the main gateway into Myanmar by air. There's also the Mandalay International Aiport which you can fly to from China, Hong Kong, India, Singapore, and Thailand. Plus, the capital city of Naypyitaw has a smaller international airport with flights coming in from both China and Thailand.
You can also travel to Myanmar by land, but almost exclusively if you are coming in from India or Thailand. Indeed, the land border with Laos is remote and chances are you won't be able to cross it, so if coming from Laos, a cheap flight is a way to go. Moreover, the land border crossing to/from China and Bangladesh are apparently not an option for tourists as per the information available online and on forums (2019).
Do I need a visa for Myanmar (Burma)?
Myanmar has an eVisa program, which allows travelers to easily request a visa to enter the country. Once you are granted an eVisa, you will receive an approval letter and you will get the visa stamp once at your entry point in Myanmar. The length of stay allowed by the regular tourist visa is 28 days.
As usual, we recommend that you get all the visa and admissibility information directly from the relevant authority. In this case, the Myanmar Government's website has all the information about how to apply for the visa and the various information that all travelers should be aware of.
This way: https://evisa.moip.gov.mm/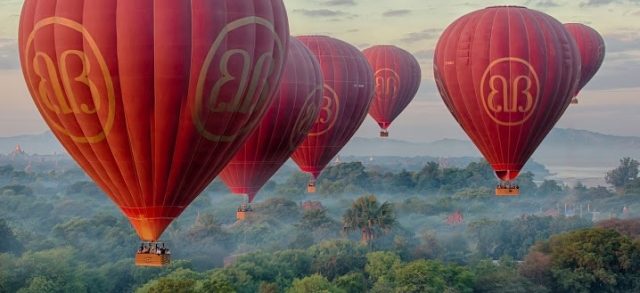 Getting Around
Getting around in Myanmar is fairly easy and comparable to what is done in neighboring countries such as Thailand and Laos. Indeed, to travel between the cities you will have 3 main options: flight, bus, or train. Of course, you could also rent a motorcycle, perhaps even a car, and go on your own if you are a seasoned traveler.
Traveling between cities by bus is cheap and efficient in Myanmar. The comfort level varies, and there are plenty of bus options, with the overnight buses being fairly popular. Moreover, many travelers report that the best way of seeing the country while getting from one point to another is by train. The trains in Myanmar will sure take you through amazing views of the countryside and they are cheap.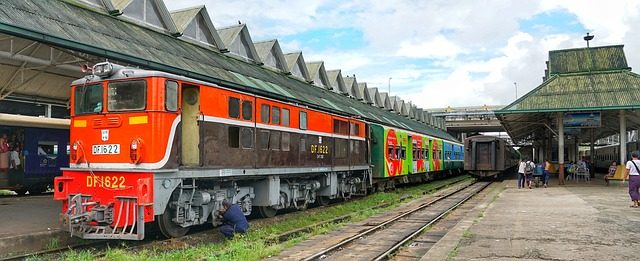 Regarding transportation within the cities, the options are mostly buses, taxis, and moto-taxis. In Rangoon, you will find taxis and buses, but your best option will often be to walk around the city center as traffic can be intense. In Mandalay, there are moto-taxis, which are cheaper than taxis and will take you efficiently to your destination. Buses and regular taxis are also available. Moreover, in smaller cities, you will often see trishaws, those bicycle-taxis that are overly cheap, yet fun only for short distances.
Scuba diving
You will find all information about sea life, best time to visit, top dive spots, etc. in our review: Myanmar (Burma) Diving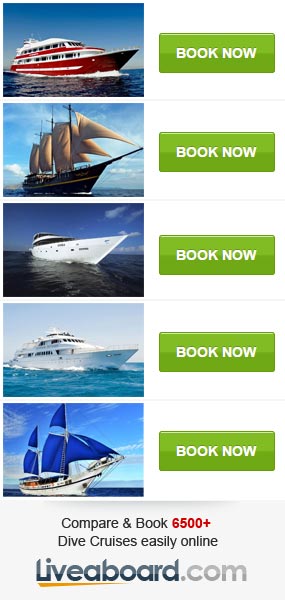 Diving Reviews for this region
Liveaboard Reviews in Myanmar (Burma)
Cruise ship Reviews in Myanmar (Burma)
https://diveayianapa.com/wp-content/uploads/2020/05/padicdlogo2bw-300x84.png
0
0
ScubaJoey
https://diveayianapa.com/wp-content/uploads/2020/05/padicdlogo2bw-300x84.png
ScubaJoey
2019-11-11 04:23:44
2019-11-11 04:23:44
Myanmar (Burma)