One could easily mistake this enthusiasm for cynicism, writing about how to be successful as a scuba instructor exactly in a time when our industry is getting hit harder than ever before but nothing could be further from the truth. One day, all this will be over, our favorite dive centers will start recovering and they will need enthusiastic, motivated and knowledgeable scuba instructors to get back on their A-game.
So what does it mean to be a good scuba instructor? Isn't that what the Instructor Development Course (IDC) is for? In part, yes. PADI IDC's are indeed great at exactly that: development, but all that development means nothing without the secret ingredient: you, the instructor candidate.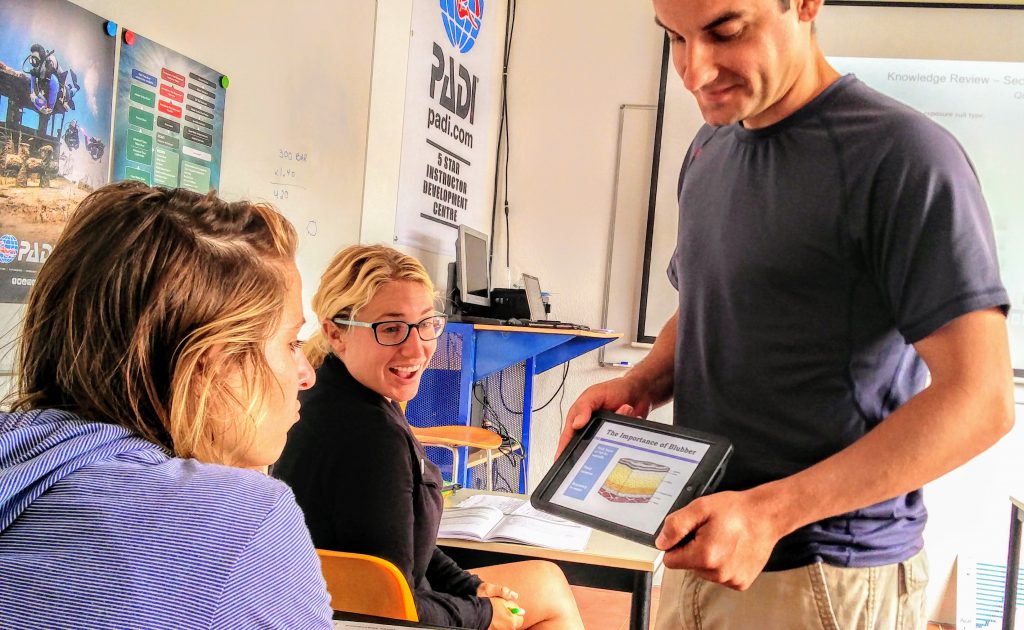 Scuba diving has come a long way over the last 50 years or so and our business has become much more versatile and multi-faceted. This calls for a new breed of instructor too. Of course it's still important to know the curriculum inside and out, to teach to standards, to put safety above everything else. However, being a "good" instructor in 2020 also means keeping up with the times. In recent months, some evolutions have accelerated beyond what we previously expected and instructors who are willing to stay current, will see real opportunity here.
The 2020 pandemic has proven that digital learning is more than just a business tool, it's now become an effective teaching tool in respect to social distancing as well. More than ever, being fluent in the use of digital teaching has become the standard.
Meanwhile we see footage of Chinese fishing vessels roaming closer to the Galapagos borders. More than ever, becoming an ambassador for the underwater environment has become the standard.
Lockdowns have severely impeded our ability to interact with our loyal customers in person. More than ever, using the power of social media to spread the message about the beauty of our sport has become the standard.
As restrictions start to ease here and there, divers are eager to hop on a plane and seek adventure to forget about these trying times. More than ever, healing and wellness through scuba diving has become the standard.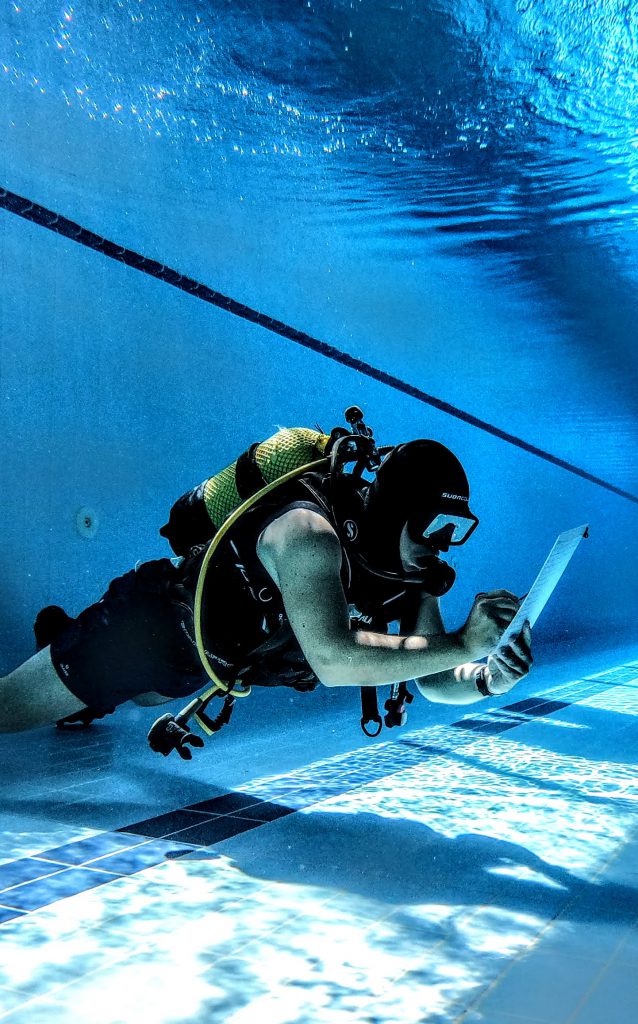 I strongly believe that as the effects of the recent events start to ease, strong dive centers and passionate dive instructors will succeed in teaming up to recover and to offer divers the freedom and adventure they are seeking.
At the same time, the recent pandemic has proven that scuba instructors can be in a very vulnerable position when borders start to close and tourism starts to dry up. In my book "Career In SCUBA – How to Become a Dive Instructor and be Successful" we talk about exactly that. Success is more than just certifying divers in the moment in exchange for a paycheck. Success should have an aspect of wellbeing, connectivity, durability and security. This requires planning, a little bit of strategy and a lot of business sense.
Is there a future in a career in SCUBA instruction? Most definitely, but be prepared to do your homework, to set up a financial situation that works for you, to embrace modern evolutions and to govern yourself as a SCUBA entrepreneur.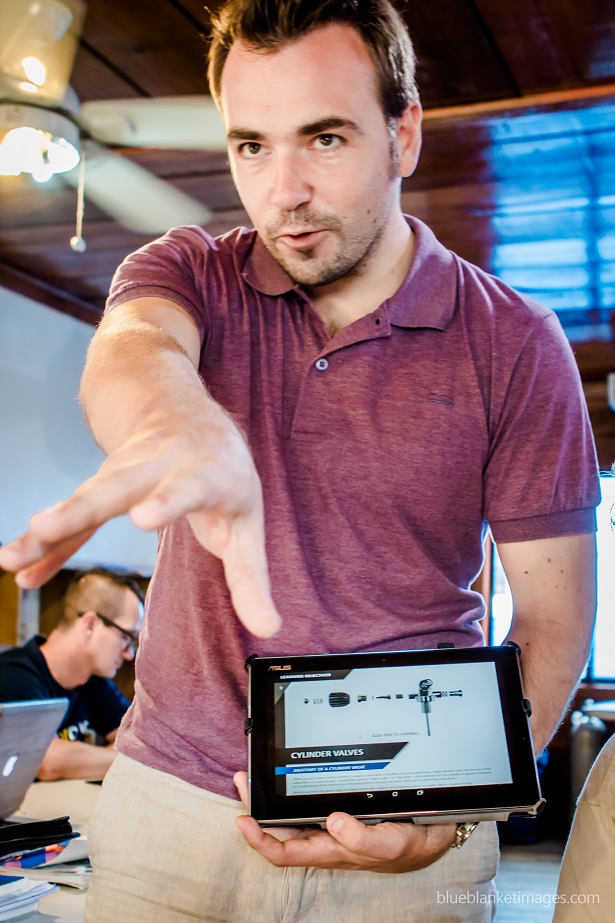 ---
Guest Blogger
Nick Derutter PADI Platinum Course Director. He has trained hundreds of diving instructors and thousands of recreational divers worldwide.
He runs Instructor Development programs in The Americas and Europe, is a Tec Trimix instructor, hyperbaric chamber operator and Diveheart™ Adaptive SCUBA Instructor Trainer. Besides teaching SCUBA divers and instructors, he runs a successful online dive store, an online diving magazine and a diving media business.
The book "Career in SCUBA: How to Become a Dive Instructor and be Successful" is available through Amazon and Barnes & Noble in Paperback and ebook edition.
https://diveayianapa.com/wp-content/uploads/2020/05/padicdlogo2bw-300x84.png
0
0
ScubaJoey
https://diveayianapa.com/wp-content/uploads/2020/05/padicdlogo2bw-300x84.png
ScubaJoey
2020-09-17 04:11:54
2020-11-14 22:11:31
How to Become a Successful Dive Instructor Post COVID-19