A common question among divers is 'so how did you get into this?' They're not always talking about that super-stiff rental wetsuit – usually we want to know how someone's diving journey began, whether as a hobby or a profession. Starting yours might be the best thing you ever do – but how do you know when you're ready?
You've been thinking about it for a while
Maybe booking a dive course was the motivation for reaching a certain level of fitness, or becoming more save-savvy and putting some cash away for that holiday of a lifetime. Maybe it's something you and your partner have been wanting to try together, or perhaps you've spent hours on the internet reading articles and blog posts by divers about their travels and experiences. If this is you, then great – start contacting some dive shops! If the idea of diving has been in the back of your mind for a while, start doing some research and find out about the many options available for new divers.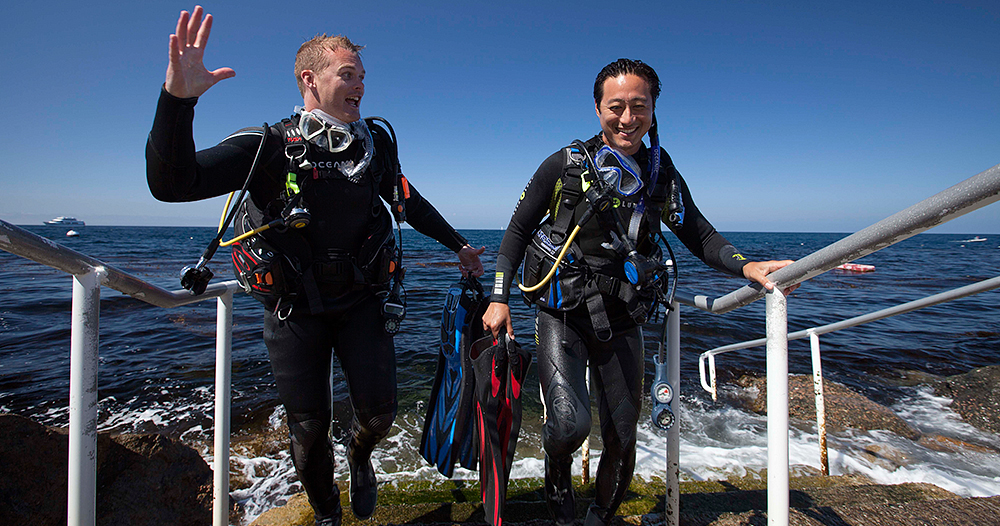 You're looking for a different type of holiday
Beach holidays are great, but they're not for everyone – and they may not be something accessible to you right now (during COVID). If you're someone who likes a bit more action on holiday, becoming a diver is a great way to combine the best of both worlds. Maybe your next holiday is going to be a staycation in your local country or state, so you can start contacting dive shops in your local area, and be open-minded as you do so – the great thing about diving is it can take you to places you'd never thought you'd visit!
You need a confidence boost
For some people, learning to dive is an intense and challenging experience – but it wouldn't be so worth doing otherwise. If you've set yourself this goal, nothing will feel so good as when you achieve it – and it'll give your confidence the boost of a lifetime. You can even break the journey up into smaller steps, depending on your situation – for example, think about starting off with a 'Discover Scuba Diving experience' dive, before heading straight for the full course. Even an intro dive will teach you crucial in-water skills, and give you a sense of what you're truly capable of!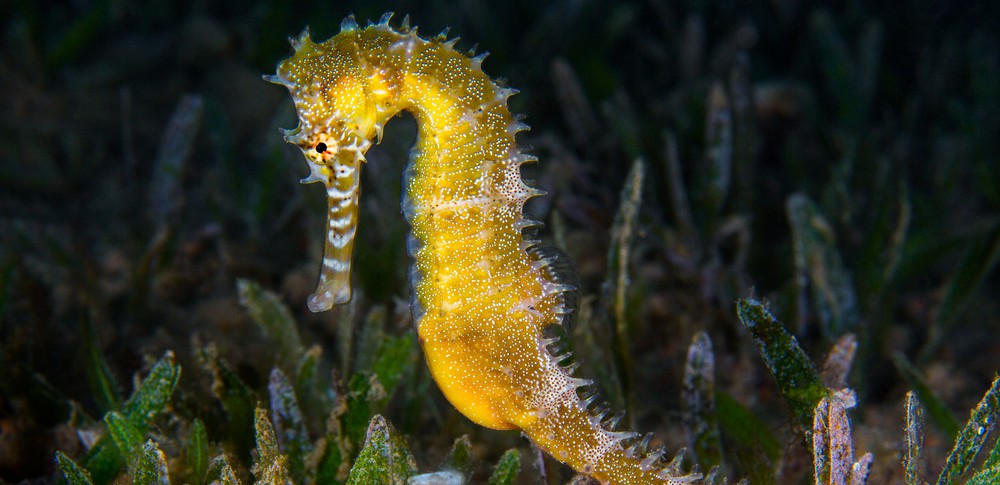 You love spotting critters
If you're a wildlife lover on land, the oceans are just waiting for you to turn your expert eye on all they have to offer, too. Diving isn't always about watching big animals – as you progress in your diving journey, you'll find yourself on plenty of dives where spotting the small stuff is the aim of the game. Think thousands of tiny, brightly-coloured nudibranchs, scorpion fish with camouflaged spines and glittery red eyes, and tiny, elegant seahorses hiding in the corals. Once you're hooked and your dive skills are up to scratch, you can even start to think about investing in a camera and an underwater photography course.
You're wondering what it's like to be a fish…
…or you're just curious about fish. And aquatic mammals, and octopus and squid…and what coral really looks like. In fact, every time you're near open water, you're wondering what everything looks like from beneath the surface. Being curious about the underwater world is a great motivator for learning to dive, especially if you find the process challenging. Exciting as they may be, there's a lot to take in on your first few dives, so keep looking up, looking around, and remember why you're there in the first place!
Ready to dive in now? Sign up for the PADI Open Water Diver course, which can be started online right away.
https://diveayianapa.com/wp-content/uploads/2020/05/padicdlogo2bw-300x84.png
0
0
ScubaJoey
https://diveayianapa.com/wp-content/uploads/2020/05/padicdlogo2bw-300x84.png
ScubaJoey
2020-10-14 15:00:00
2020-10-14 15:00:00
5 Signs it's Time to Become a Diver