"Seek Adventure. Save The Ocean."
Five small words that inspire a simultaneous sense excitement and shared responsibility. The desire to explore our blue planet combined with a need to protect it. A belief that there is a better way for humanity to live in balance with nature, so that future generations may experience those same moments of marine-inspired awe that we are each lucky enough to recall.
The PADI Torchbearer community is a critical ally to the ocean – a force for good that can be mobilized to restore ocean health and support our coastal communities around the world. It will take all of us working together, united by our passion and armed with a clear plan of action.
And by all, we mean ALL, and that includes our community of PADI and Project AWARE staff. As the PADI Torchbearer Movement gains traction, we are getting stuck in, reflecting on our collective goal to make sustainable choices and how it relates to our own lives.
Read on for an inside look at the ways we're doing what we can to improve the legacy we leave behind. Hopefully, you'll be inspired to join us…
Stefania Di Dio – Communications and Translations Coordinator, Project AWARE
"Every time I travel or go out for a nice walk, I bring my reusable water bottle with me and fill it in the water fountains around to cut down on plastic. We also drink filtered tap water at home, which tastes so much better!"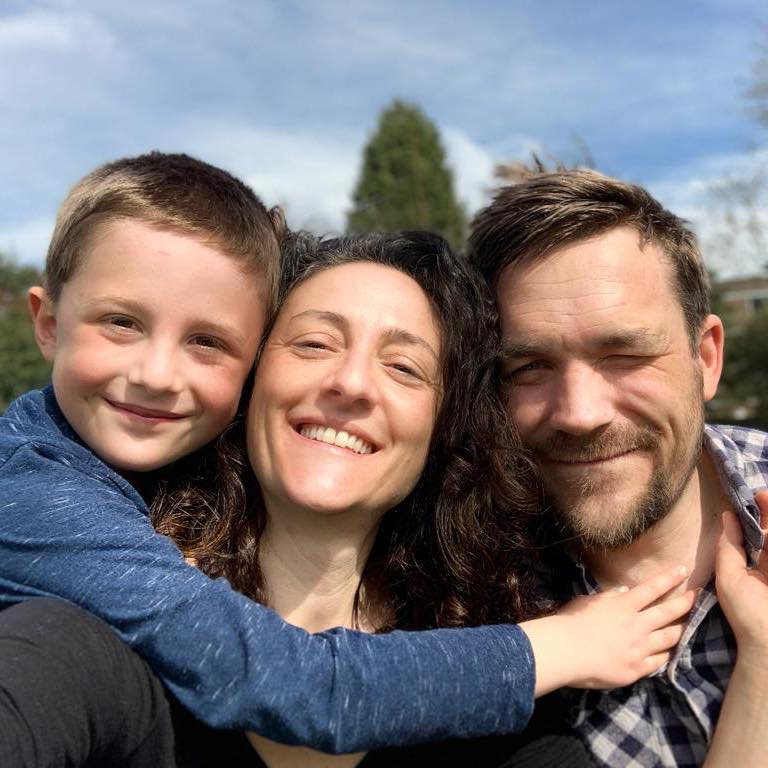 Rosaria Apuzzo – Customer Relations Assistant, PADI EMEA
"When I go to the shop with my son we do a mini-campaign to inspire people, so we speak up when checking each plastic package, and we refuse to buy anything that is not recyclable by saying out loud "we will not buy this item as we care about our planet".
Lauren Wiskerson – Development Manager, Project AWARE
"I love visiting a nearby organic farm to buy local fruits and veg and avoid unnecessary packaging. During the summer, picking the warm strawberries from the field is a real treat."
Cathy Evans – Marketing Executive, PADI Worldwide
"To reduce my environmental impact I've switched to a plant-based diet as it's reported to cut your carbon footprint by up to half. I'm lucky enough to have access to plenty of vegan restaurants and local organic greengrocers, so the switch has been one I've been able to make without too much disruption to my day-to-day life."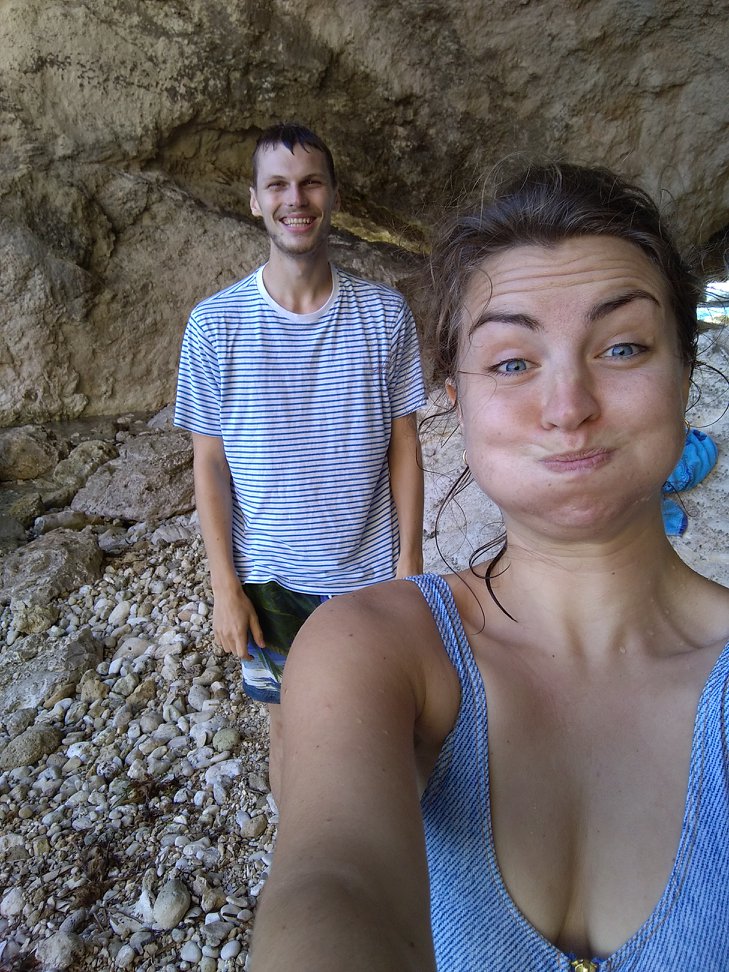 Jonas Samuelsson – Territory Director, and Emma Samuelsson – Regional Manager, PADI EMEA
"One of many things we do is to use washable cloth baby wipes rather than disposable wet wipes. Anyone who has had a baby will know that you can go through a lot of these wipes, it is estimated around 160 wipes are used per week, per baby! It is a scary figure and therefore understandable that they fill up landfills, cause trouble in waste water systems and find their way into the oceans.
Thankfully there are plenty of alternative sustainable solutions on the market which are becoming more widely used. A simple thing like changing from wet wipes to washable cloth baby wipes goes a long way to protecting the oceans, so our son will be able to experience the marine environment and all its wonders as we have been fortunate to."
Emma Daffurn – Corporate Social Responsibility Specialist, PADI Worldwide
"My husband Alex and I were shocked to find out how our UK pensions were being auto-invested in companies engaged with deforestation and fossil fuels. When we make a daily effort to cut down on red meat and avoid single-use plastic, use a renewable energy provider and shop locally for seasonal produce, the news was pretty frustrating. So, we made sure to both switch to a fully sustainable, ethical fund. It took us 15 minutes in total but now we can rest assured our savings are not being used to fuel the climate crisis."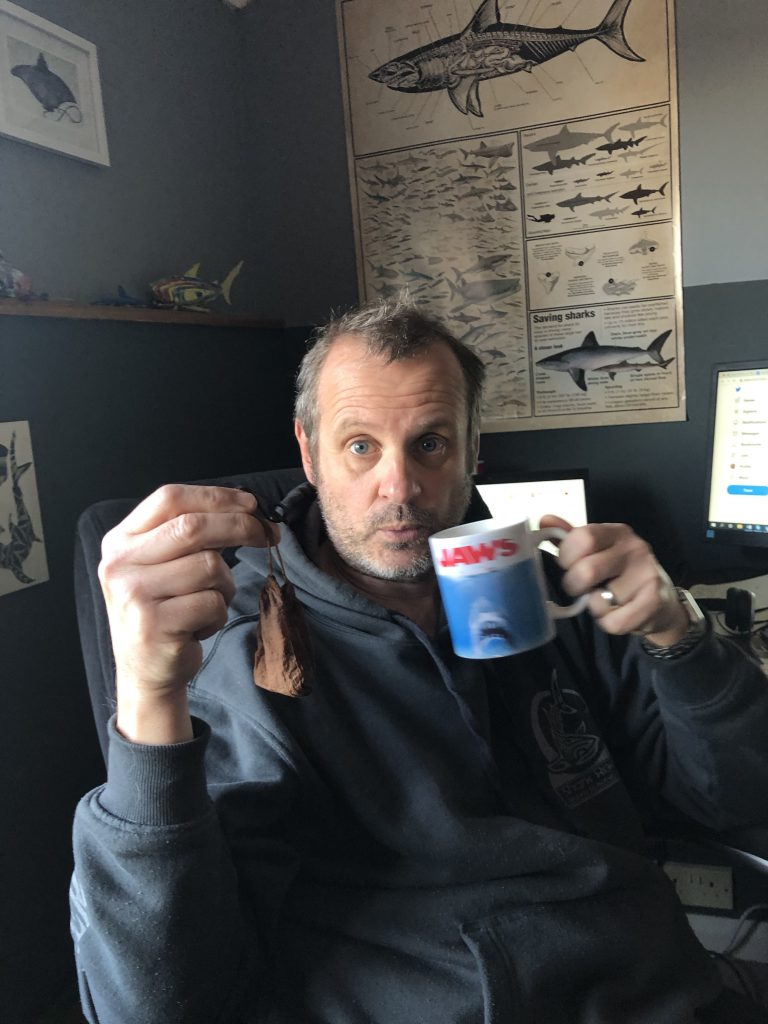 Jack Fishman – Community Conservation Officer, Project AWARE
"Dive Against Debris reusable bags aren't just for rubbish! I keep clean ones in my car at all times for fresh produce at the markets"
Peta Day – Community Coordinator, Project AWARE
"Not only have I switched to shampoo bars rather than bottles to cut down my plastic waste, but I also make my own soap so I know exactly what I am putting on my skin. Plus I can recycle my old cool gin bottles."
Ian Campbell – Associate Director, Policy and Campaigns, Project AWARE
"One of the small changes we've made as a family is switching to re-usable teabags and loose leaf tea."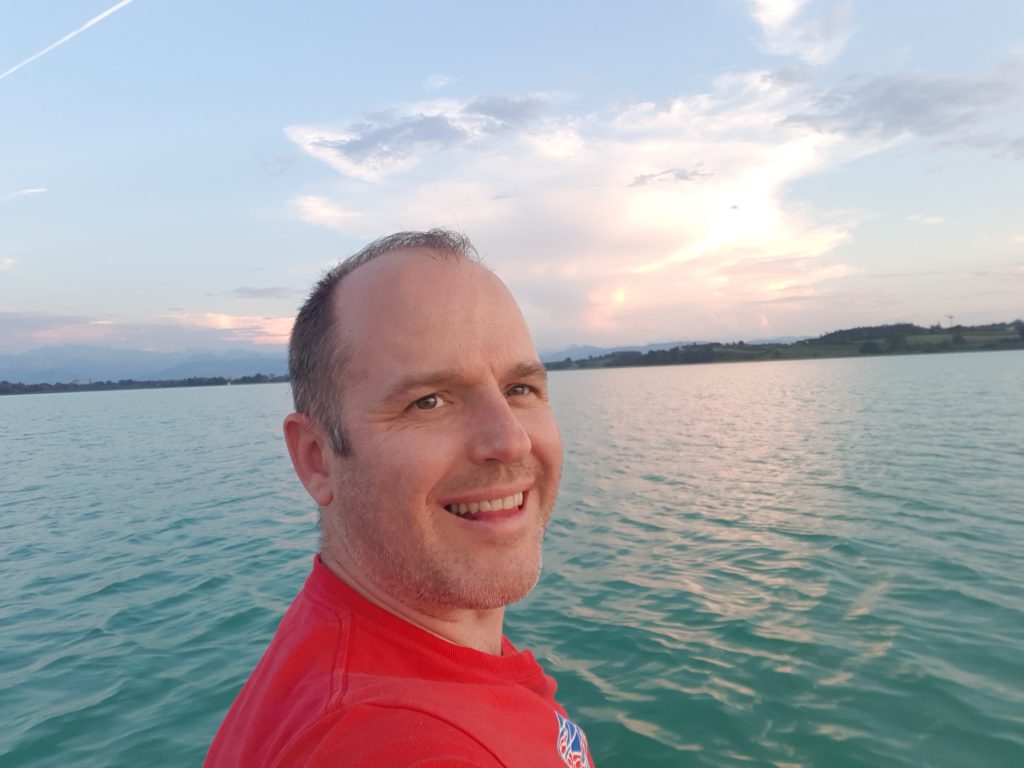 Drew Richardson – CEO, PADI Worldwide
"Like most folks on this planet, I am an imperfect soul! In addition to shifting to led lighting and reducing energy consumption at my home, I have shifted the electrical powering to 100% sustainable solar energy and I generate enough capacity to produce power for my local energy grid.
I have reduced driving my automobile by over 90% in this pandemic, I grow my own vegetables or source locally from local organic farmer, recycle as much as possible while reducing single use plastic usage, planted native drought tolerant landscaping to reduce water consumption for this local climate, and generally think about my lifestyle and consumer choices and consumption mindful of trying to reduce impact as I go forward."
Manuel Kramer – Managing Director, PADI Travel
"After having dived in a sea of plastic a few years back, I decided to do my part by avoiding disposable plastic wherever I can. This ranges from carrying a reusable bag with me, using my own containers when going grocery shopping, choosing a glass instead of a disposable cup and using recyclable straws."
Domino Albert – Associate Director Global Communications, Project AWARE
"A small change we made as a family is switching from tumble drying to air-drying/line-drying our laundry to reduce our household's carbon footprint. Nothing beats air-drying the old-fashion way: a garden line. All you need to do is let nature (sun and wind) do the job! And when the weather is less clement, I remind the whole family to think twice before throwing a barely worn item in the laundry!"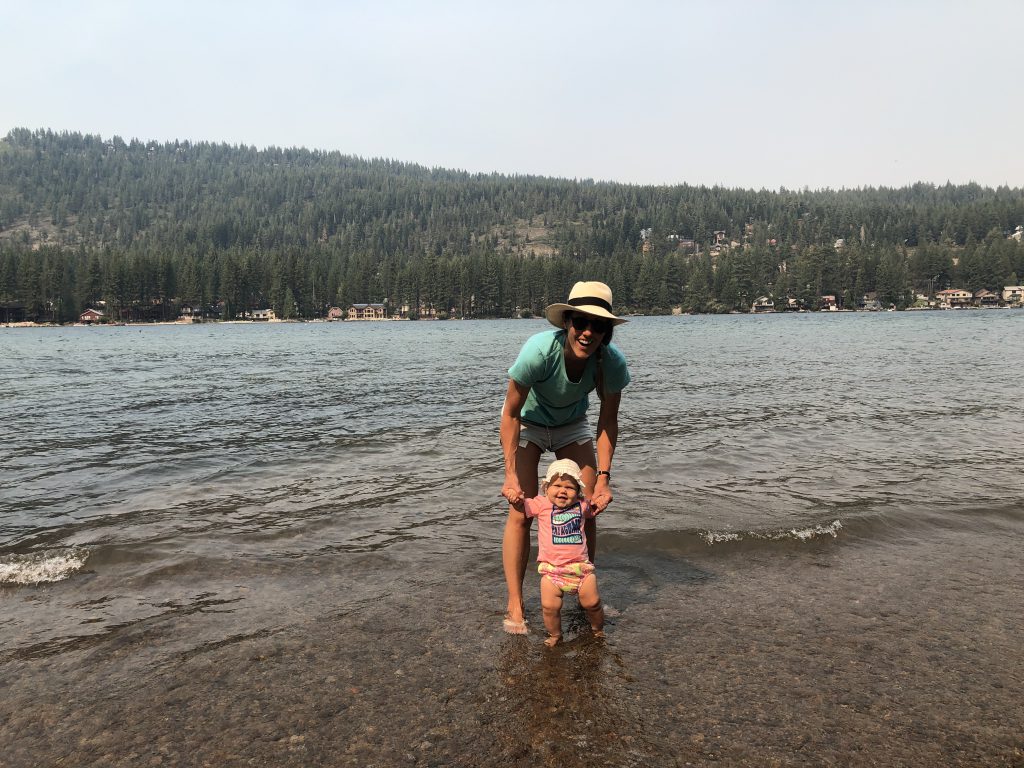 Katie Thompson – Corporate Social Responsibility Director, PADI Worldwide
"We BUY LOCAL as much as possible to reduce the environmental footprint of our family. We purchase the majority of our produce from the local ecology center or farmer's market (and I bring my own basket to avoid using plastic bags!), we buy coffee that is roasted by neighbourhood shops and seafood from the local fish market that supports the local fishermen. We purchase a majority of our wine from California wineries that are closer to home and have reduced our meat intake pretty drastically focusing on only grass fed, hormone free products. Our meals are always delicious because the product hasn't traveled as far and we feel more connected to our community because we are supporting local businesses on a regular basis."
Ashley Levy – Global Performance Marketing Manager, PADI Worldwide
"We choose not to decorate events and birthday parties with any plastic streamers or balloons because we know they can end up in the ocean and harm marine life. We also will only use reusable plates and utensils or buy disposable ones that are biodegradable."
Sarah Morlock – Social Media Manager, PADI Travel
"As a remote worker, I'm lucky to be able to travel full time. However, this comes with its own set of challenges when making sustainable choices. As much as possible, my partner and I try to choose more environmentally friendly forms of transportation (like boat and train travel), and if we have to fly, we off-set our carbon emissions through donations. We also travel very slowly, opting to stay in the same place for a month or more at a time, and we carry reusable silverware, coffee cups, water bottles, shopping bags, and, now, reusable face masks to decrease the amount of single use plastic we use."
And finally, some food for thought brought to you by author Vishen Lakhiani; "You don't have to change the world. You just have to change what you pay attention to in the world. And that, it turns out, is hugely powerful"
https://diveayianapa.com/wp-content/uploads/2020/05/padicdlogo2bw-300x84.png
0
0
ScubaJoey
https://diveayianapa.com/wp-content/uploads/2020/05/padicdlogo2bw-300x84.png
ScubaJoey
2020-09-17 11:51:58
2020-09-17 11:51:58
PADI & Project AWARE Making Sustainable Choices For The Ocean